2014 Honeynet Project Workshop
12-14 May 2014 | Warsaw
MICROSPONSORS

Certego is a young and innovative Managed Security Service Provider offering comprehensive, professionally delivered and cloud-based security services focused on Security Intelligence, Fraud Detection and Incident Response. Certego security services are delivered using the PanOptikon infrastrustructure, a next-generation Data Breach Detection and Incident Response system.

iSIGHT Partners is the leading global provider of cyber threat intelligence. With 200+ experts in 16 countries and expertise in 24 languages, only iSIGHT can deliver the full context and intent of their most damaging threats, allowing security organizations to respond faster, defend proactively, and invest smarter. Find iSIGHT Partners on the web at www.iSIGHTpartners.com or email us at [email protected].

CERT.br is the Brazilian National Computer Emergency Response Team,maintained by NIC.br -- the executive branch of the Brazilian Internet Steering Committee. CERT.br is responsible for handling computer security incident reports and activity related to Brazilian networks connected to the Internet. CERT.br also works to increase security awareness in our community, maintains an early warning project with the goal of identifying new trends and correlating security events, as well as alerting Brazilian networks involved in malicious activities. CERT.br also helps new Computer Security Incident Response Teams (CSIRTs) to establish their activities in the Country.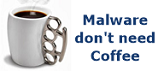 MDNC studies evolution of mainstream crimeware trying to connect underground denomination to their defense's counterpart.

Sekoia creates solutions to prevent cyber-risks and provide efficient response to cyber-attacks. Created in 2008, the company has developed expertise and technologies to help its customers deal with emerging risks in the cyberspace. CERT(c) Sekoia was created in May, 2013.
CONTACT US
Do you have specific questions? Contact us via [email protected]
The 2014 Honeynet Project Workshop is sponsored by: